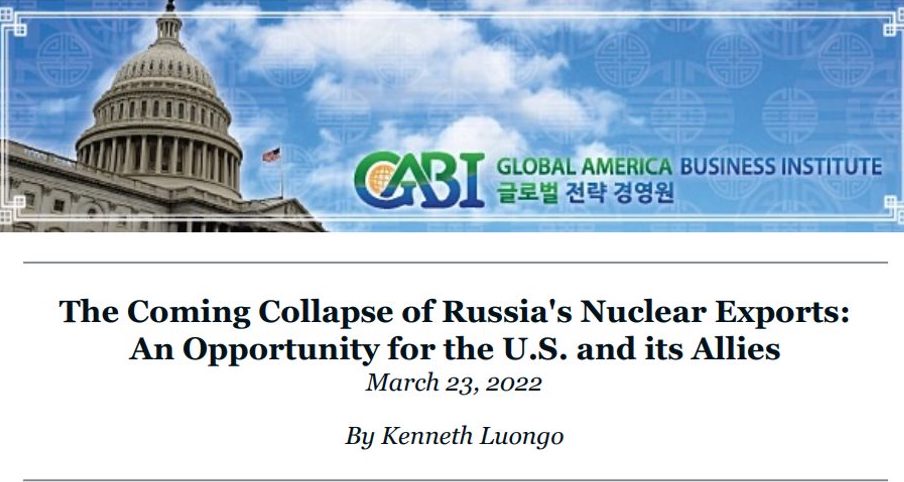 Russia's brutal invasion of Ukraine and its unprecedented attack on an operating nuclear
power complex is causing reverberations and rethinking across the global civil nuclear
sector. Russia's actions have irreparably degraded its reputation and created the
opportunity for responsible nations to dethrone Moscow as the world's top nuclear energy
exporter.
In a new brief from the Global America Business Institute (GABI), PGS President Ken Luongo discusses Russia's attacks on Ukraine's nuclear facilities, the opportunity it presents to the United States and its allies to gain control of the nuclear exports market, and what needs to be accomplished in order for the West to reduce its dependence on Russian nuclear fuel.
Read more here: