Global Nexus Initiative

Managing the risks of climate change will require developing safe, secure, and economic low-carbon energy sources that enable growth while protecting people and the environment. The Global Nexus Initiative (GNI) is a multi-year joint effort by PGS and the Nuclear Energy Institute to explore the linkages among climate change, nuclear power, and global security issues. PGS and NEI have assembled a GNI Working Group which will convene for a series of results-focused workshops to develop actionable and innovative policy recommendations for international leaders and policymakers.
The GNI Working Group comprises of 16 highly accomplished, multidisciplinary international professionals with policy expertise in energy, nuclear, climate change, and security issues. Members represent the United States, Europe, and Asia. The project represents a new level of real-world collaboration among non-traditional partners who agree that the complex challenges posed by climate change, energy demand, and global security require a new level of real-world collaboration and innovative policy solutions.
For the latest project news, please visit the official GNI website: http://globalnexusinitiative.org or contact us at info@globalnexusinitiative.org
---
NUCLEAR POLICY LEADERSHIP INITIATIVE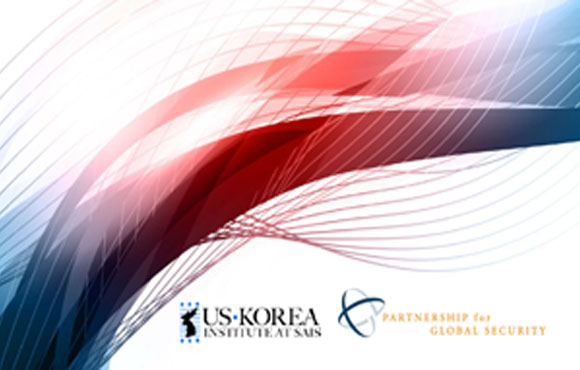 The Nuclear Policy Leadership Initiative (NPLI) is a joint initiative between the Partnership for Global Security and the U.S.-Korea Institute at Johns Hopkins School of Advanced International Studies.
The NPLI program is an executive-level program designed to increase collaboration on nuclear policy and technology issues between the government, policy, and private sectors in the Republic of Korea (ROK) and the United States (U.S.). Its contents draw on the expertise from dozens of seasoned nuclear policy professionals, including from the U.S. national laboratories, top universities, and nuclear industry practitioners.
The program aims to focus on the practice of policy, rather than theory or academic research. It aims to expose program participants to how the nuclear policy community in the U.S. functions.
---
NUCLEAR SECURITY GOVERNANCE EXPERTS GROUP
LEADERSHIP FOR A SECURE NUCLEAR FUTURE
The Nuclear Security Governance Experts Group (NSGEG) is currently moving into its next phase. One of its key reports, "International Convention on Nuclear Security", details 5 steps and 30 recommendations for significantly strengthening the global nuclear security regime. The report is the result of a year of workshops and discussions with a diverse group of experts committed to improving nuclear security governance.
For more information, please visit the official NSGEG site: www.nsgeg.org.